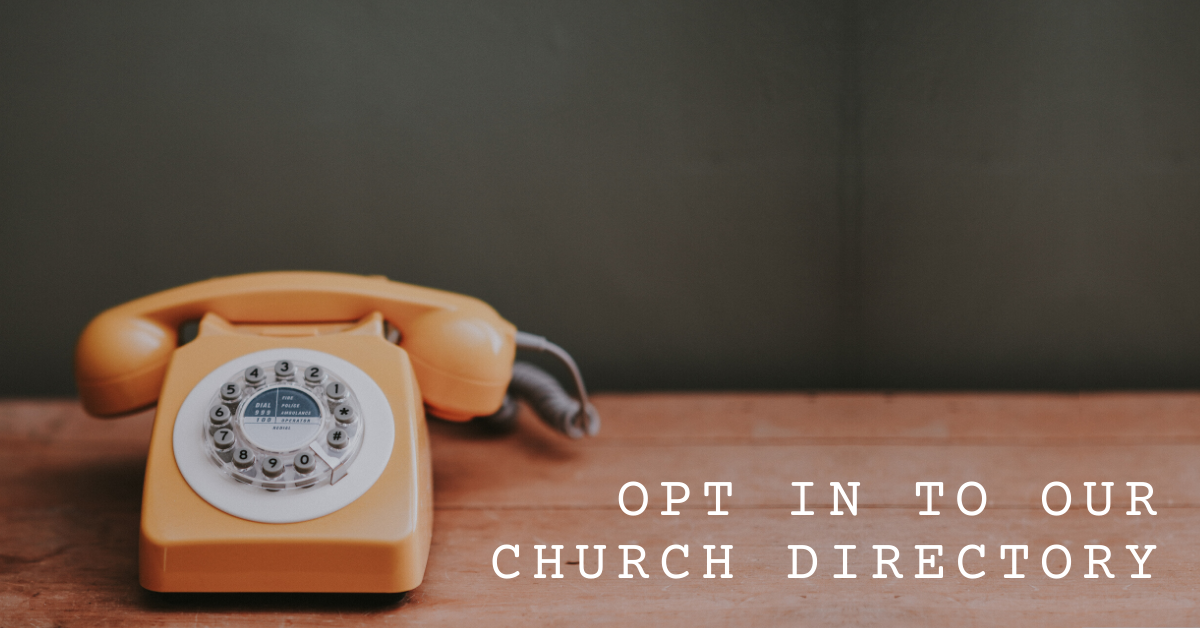 A number of people have requested a church directory in order to help them keep in touch with their Lambrick family over the phone.
If you would like to be included in the church directory, opt-in using the link below.
Next week (we estimate April 1) we will email a copy of the directory to everyone who opted in!