This event has already occurred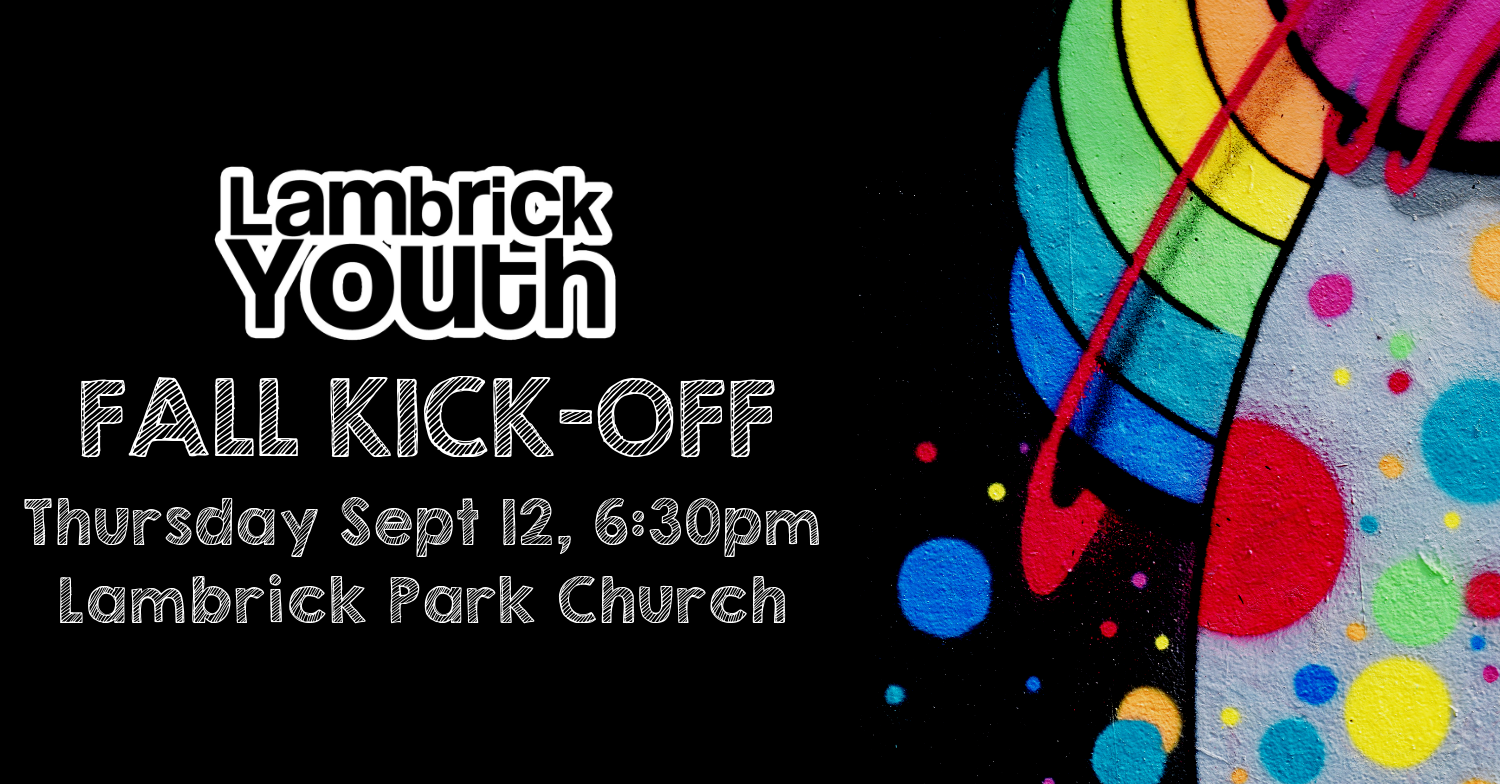 Save to your Calendar
Youth is back!
Whether you're in Middle School or High School, join us on September 12th for a party to kick off the Lambrick Youth fun for the fall.
If you're new, we can't wait to meet you. This is your first chance to get to know your small group leader, who will be looking after you and the other people in your grade who are the same gender as you.
If you're returning - we missed you and can't wait to catch up on all your adventures from over the summer.
There will be snacks, games, a snack that's a game (super excited about this one!), and more.
Can't wait to see you there!
p.s. Bring $5 if you can for this year's Lambrick Youth T-shirt!