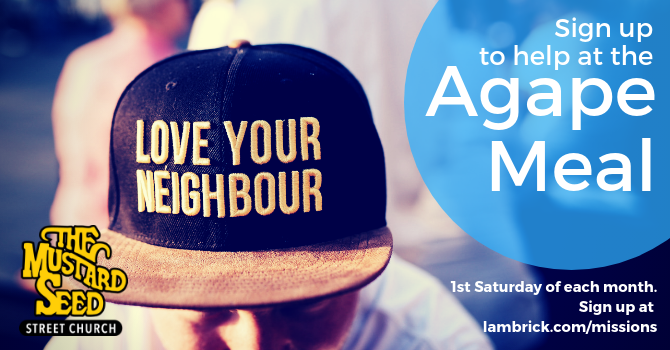 Save to your Calendar
On the 1st Saturday of the month, Lambrick Park Church and friends host a meal down at the Mustard Seed for over 120 people in need. This is a night full of lovingly prepared food, live music and great conversations. We would love you to join us!
Since 2007, our major local partnership has been with the Mustard Seed. Each month we get to show love and respect to those on the fringe, by cooking and serving the Agape Meal - sign up below.
Food prep is from 12-3:45pm and serving is from 3:45-8pm.
Sign ups for available for either time-frame.