Young Adults
Young Adults
Young Adults
Young Adults
Being so close to the University of Victoria and Camosun College, we find young adults making LPC their home every year. So we make a special point to make this group of young people feel welcomed into community and connected with ministry at Lambrick Park Church.
There is lots going on for Young Adults! Come check it out! Like us on Facebook and stay connected. You can also join our Young Adults Group page where you'll get the latest updates.
Young Adults Lunch
We host a FREE lunch for our young adults on the first Sunday of every month following the 10am service. (Sunday 11:30am - 1:00pm)
Young Adults Worship
Join us the first Monday night of every month for a night of worship. We invite the whole city out to this event so come prepared to meet with the larger christian body of Victoria and come prepared to meet with Jesus as we lift up His name! (Monday 7:00pm - 9:00pm) Check out the Young Adults Worship Facebook page to see pictures and event details.
Guitars & Bonfires
When the weather permits, we try our best to get outdoors (usually the beach), light a fire (usually propane) and gather to worship God together. This is a very casual event. Feel free to bring an instrument to join in as we lead each other in song and prayer.
Tell me more...
Upcoming Events
---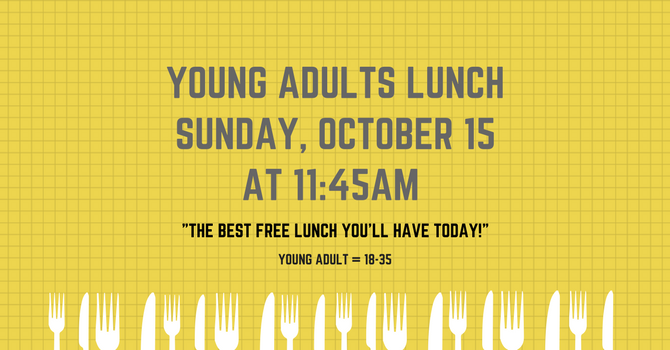 Young Adults Lunch
Sunday, October 15, 2017
The Café at Lambrick - 1780 Feltham Road
11:45AM